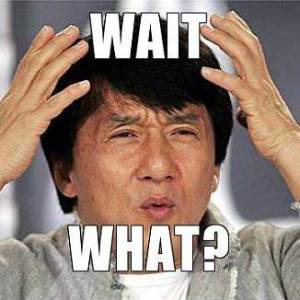 I pride myself on trying to be a good communicator and certainly many times I fail but it seems with my son I tend to fail more often. A few weeks ago I was having dinner (thanks M.D.) with my kids and I asked my oldest son a simple question:
Are you done with dinner?
I would have thought of a number of answers he could have given me and never would have thought of the answer he did give me. Here is the actual conversation (not even sure that is what we had) that took place:
Me: J are you done with dinner?
J: around
Me: around what?
J: What?
Me: What are you around?
J: Dinner
Me: I have no idea what that means?
Me: Is that a yes I'm done?
J: Dad……please I'm eating.
I don't even know what happened or took place and then less than 10 minutes later I am pumping gas and this next discussion took place:
J: Dad can we go to Market Street (grocery store) this weekend?
Me: Sure
Me: Is there something specific you would like?
J: Yes
Me: Can you give me an idea what it is?
J: Cereal
Me: What kind of cereal
J: Cereal
Me: I get that but there are 125 different cereals anything specific?
J: Yes
Are you kidding me!!!! Help!
Am I asking difficult questions?
Is there a code book that I can buy to understand what he is saying?
Are you going through similar conversations with your kids?
I look forward to reading your comments.