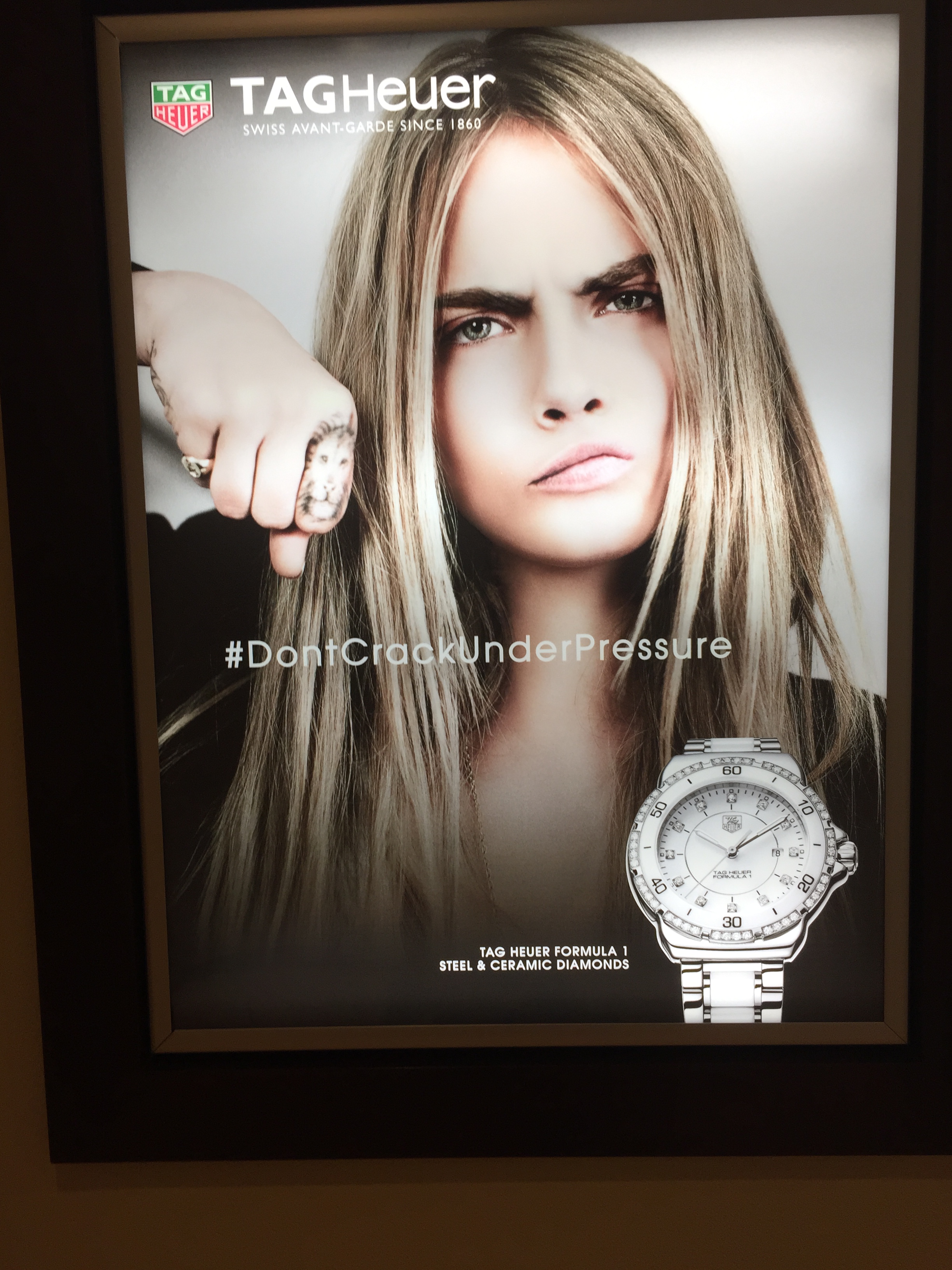 Please help. A few weeks ago I was in Aruba (thanks M.D.) and saw this advertising in the lobby of the hotel. Please let me start by saying I don't own a TAGHeuer or have anything against the company. In fact, a few of my friends have a watch and love it. I also don't have any idea who the advertising agency is who developed the ads.
I looked at this advertising and wasn't sure what they were saying?
#DontCrackUnderPressure
Were they saying:
You can take me diving and I can handle the pressure at 200 feet?
You can climb Mount Everest and the watch will keep ticking?
Also what does the lion tattoo on the finger represent?
Are they saying you can get in a fight and the watch won't break?
Please look at the picture and let me know your thoughts. I am sure it means something and I am just missing the point.
Thanks in advance for your help.