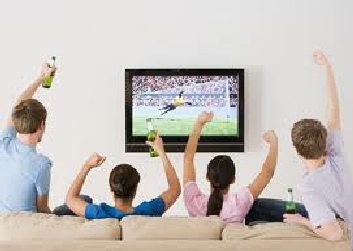 Like many of you I attend a lot of sporting events and yes I cheer for my team – sometimes very loudly. A few weeks ago I found myself cheering but in a different way. I was by myself watching the U.S. Open (Tennis not golf) and really getting into a few matches especially Serena Williams who was mounting a comeback and the next day Andy Murray was doing the same thing.
During the match I found myself standing, pacing, and really cheering – yes even yelling out loud! Keep in mind I realize the players can't hear me a thousand plus miles away and actually my neighbor can't either but that didn't matter to me. I was really into the match and loved every point!
Am I crazy?
Cheering while watching TV?
Can you relate to me on this topic?
Is there a sport on TV you really get into and cheer?
I look forward to reading your comments.