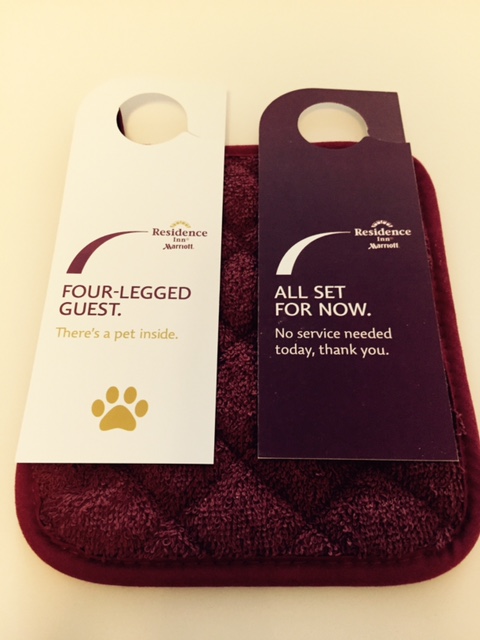 A few weeks ago I checked into a Residence Inn Marriott and as I was leaving my room I noticed something a little different. Two hanging door signs that a guest can use.
One of them was the standard "I am all set for the night" or "I need my privacy" something like that, but the other one was a little different. The other sign was "Four Legged Guest" there's a pet inside. I think that is great, very respectful and strategic. If you think about it, now if someone from the hotel management or housekeeping needs to come in the room they are informed there is a pet inside.
Is this a new strategy?
Are doggy treats going to be a welcoming gift?
Will there be water and food bowls in every room?
Have you noticed hotels treating pets any different?
I look forward to reading your comments.
P.S. – What is the best pet friendly hotel you have ever stayed at?