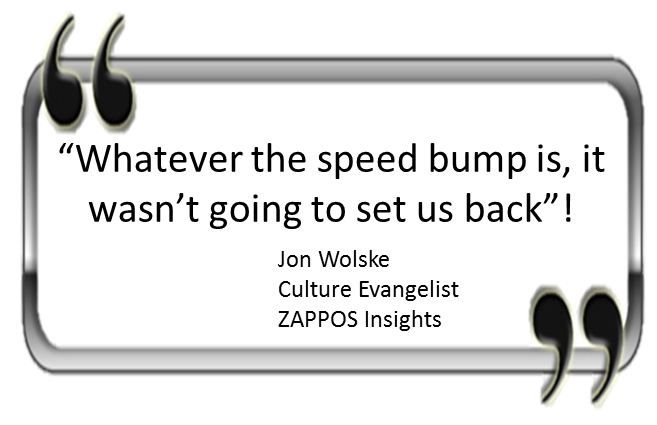 Last week I had the privilege of attending the annual CASRO conference. I really enjoyed the presentations and particularly liked a quote:
"Whatever the speed bump is, it wasn't going to set us back!"
Jon Wolske
Culture Evangelist
ZAPPOS Insights
I thought this was very appropriate for every business during every year. You will often have roadblocks, obstacles and issues come up but no matter what they are, how big they might seem never stop moving forward and overcoming each of them!
Thanks Jon – I really appreciate your thoughts and how you framed that.
What do you think of Jon's quote?
Do you have a favorite quote that helps you move things forward?
I look forward to reading your comments.