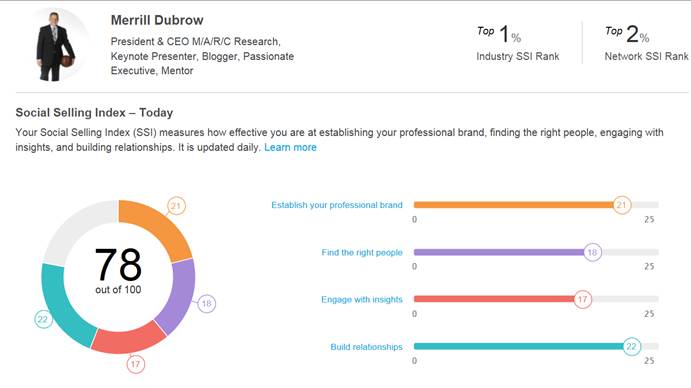 Earlier this year LinkedIn released their Social Selling Index (SSI) to the public. When you click on it, you immediately get a quick snapshot of how you compare to your peers and your network.
As you can see, I have 78 out of the 100 available points. This puts me in the top 1% of people in my industry & top 2% in my network.
Now your turn:
What are your scores?
On an average day how much time do you spend on LinkedIn?
Do you think it helps you move your business forward?
Will you try to increase your scores?
I look forward to hearing from you.