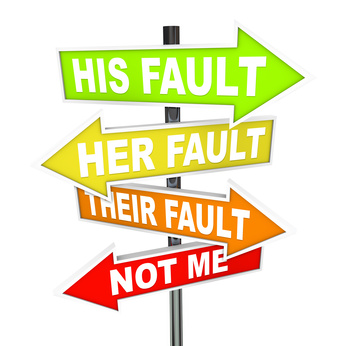 I'm sorry!
My bad!
It won't happen again!
My mistake I'm really sorry!
To some people those words are foreign! To some people they just aren't able to review a situation and find areas that they could have done a little bit better or they were totally wrong. Without question I have made mistakes, in fact many. Regardless, in my personal or business life there are plenty. With each situation I am hopeful that I learned a little bit. I grew a little bit, matured, and because of that situation I am a little stronger, wiser, and better for it.
I am sure we all know someone:
Who isn't able to say these words?
Who regardless of the situation always blames everyone else?
Who just can't say I'm sorry?
How do you handle it and what do you say to them?
I look forward to reading your comments.
P.S. My hope is that all of us can learn from this post!