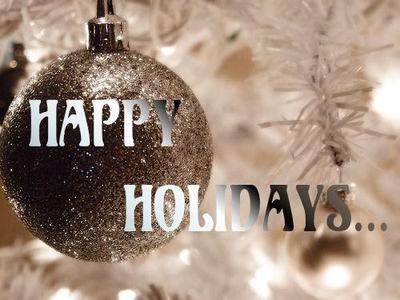 Without question this is a very exciting time of year. We just finished Thanksgiving, clearly one of the most special and important holidays of the year, and next up is Chanukah, Christmas, and New Year's. What do you look forward to the most?
All the gifts you are about to receive?
Shopping for your friends & loved ones?
Giving gifts?
Continuing traditions that have been in your family for decades?
Sending holiday cards?
Vacation time?
Decorating the house?
Cooking for the holidays?
Spending time with family?
Taking a few moments or days to reflect?
Turning the page on a new year and coming up with resolutions for 2016?
So I ask you……
What do you look forward to the most in the next few weeks?
I look forward to reading your comments.
P.S. I wanted to take a minute and wish everyone a happy and safe holiday season filled with love & happiness!