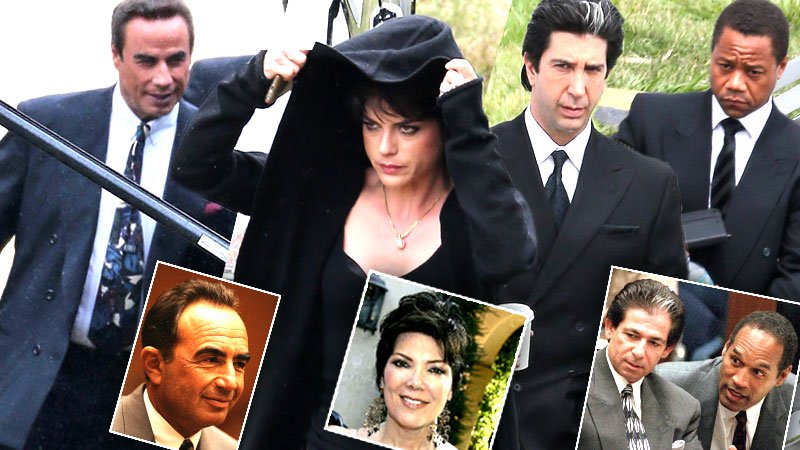 June 17, 1994, was a Friday night. Without question I remember it like it was yesterday. After playing softball, I was out with some friends (R.Z. & K.A.) at a local bar with the Red Sox game in the background. All of a sudden the game was interrupted. The next thing we all knew we were watching (intently) a chase scene that involved O.J. Simpson, a Ford Bronco, and hundreds of police in California. Our bar was a little somber and most everyone couldn't believe what they were witnessing. I am sure most of the readers recall the night. Well 20+ years later we get to relive it a little bit.
Starting February 4 and continuing for 9 more weeks on FX will be The People v. O.J. Simpson. In my opinion, this show will be very interesting and I am really looking forward to it. I am excited to DVR it every week and then watch the 42 minute show!
The cast is very impressive and includes:
Cuba Gooding, Jr. as O. J. Simpson
Sarah Paulson as Marcia Clark
John Travolta as Robert Shapiro
David Schwimmer as Robert Kardashian
Courtney B. Vance as Johnnie Cochran
Nathan Lane as F. Lee Bailey
Jordana Brewster as Denise Brown
Selma Blair as Kris Kardashian
I asked 10 people if they were planning on watching it and all but one said yes! I realize is a very small sample but I have a feeling this show will have unbelievable ratings.
What do you remember about June 17, 1994?
Are you planning on watching the show?
Do you think it will give you some additional insight on what happened that night?
I look forward to reading your comments.