I saw something really cool on Facebook recently and I thought I would share it. It seems like everyday of 2016 a actor, actress, or musician is passing away way too soon. Here are two lists of aging people and I wanted to take a moment and shine the spotlight back on them since many of them may have been forgotten about..
Please review the lists and let me know your favorite?
Or a cute story about one of them?
Or perhaps do they remind you of a different stage of your life?
Who will you miss the most?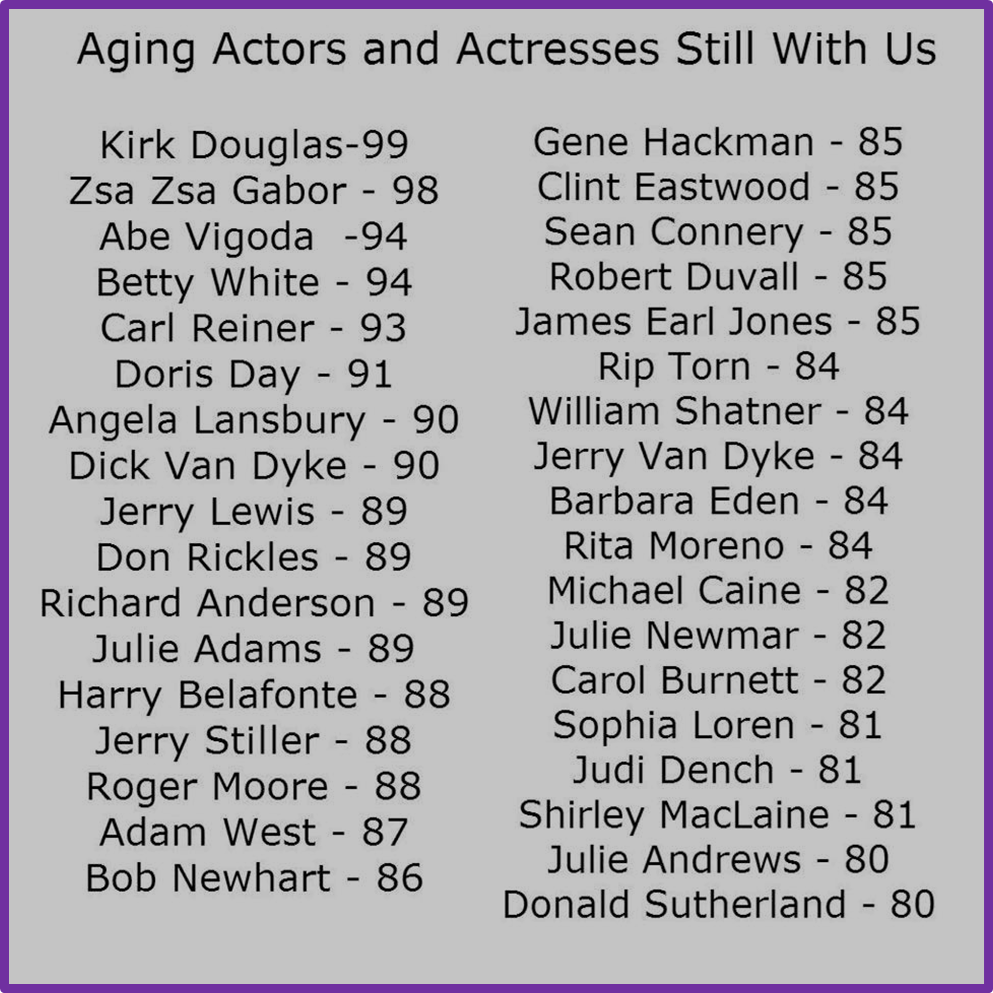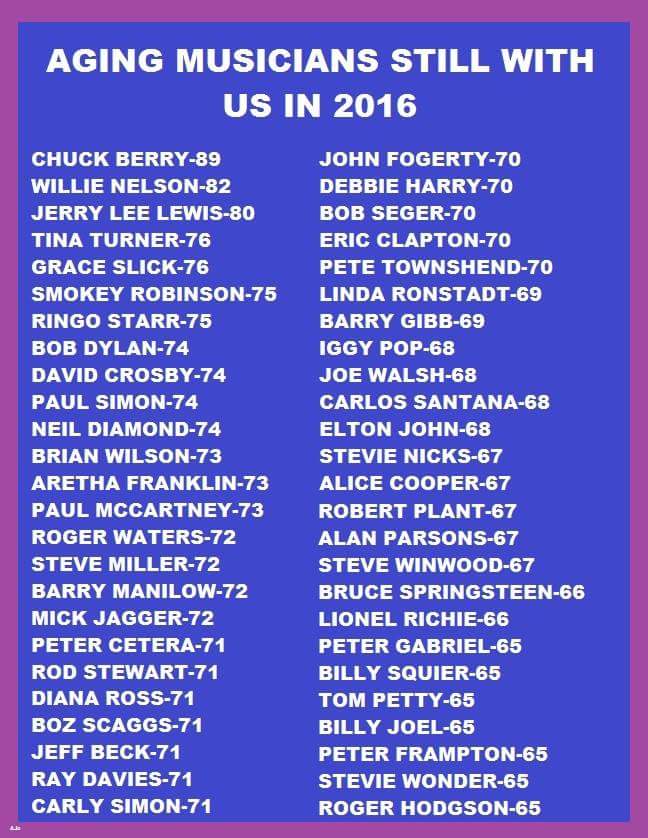 I look forward to reading your comments.
P.S. Some of my favorites on this list include: Don Rickles, Sean Connery, Clint Eastwood, Gene Hackman, Bruce Springsteen, Brian Wilson, and Neil Diamond.