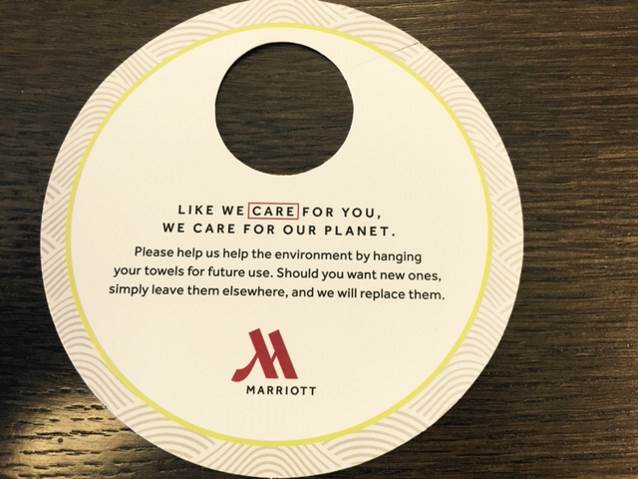 A few weeks ago after checking into a Marriott property I noticed a tag in the bathroom that said, "LIKE WE CARE FOR YOU, WE CARE FOR OUR PLANET". I liked the message which basically means hang up your towel and use it a second time which saves energy.
I have seen this many times before but for whatever reason this time it struck a nerve and I complied and hung up my towel and didn't need new ones for later or the next day.
Not sure why I don't do it every time since at home I don't wash towels after one use.
I wonder how many people really do this and save energy. My sense is most people feel that they are paying for the room and amenities and want clean towels every day.
What do you think?
What % of people do you think really do this?
Do you hang out your towels if there is a sign?
Why do you think more people don't do it?
I look forward to reading your comments.