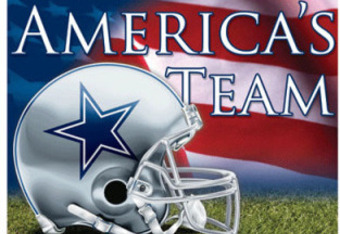 Living in Dallas I hear often that the Dallas Cowboys are America's team. I must admit I get a chuckle often after hearing that. Yes decades ago the Cowboys were awesome, filled with great players, a great coach, amazing franchise, and lots of championships! To me those days are long gone.
I won't spend my time posting thoughts of what the Cowboys are today but rather who I truly believe is or should be America's team!
Before I do that, my definition of America's team would be a team that embodies just that – teamwork, has classy players, great fans, wins championships, and has players that never seem to get in trouble.
Close your eyes and think about sports teams who embody all of those traits today, yesterday, and for as long as you can remember?
Give up?
To me isn't the San Antonio Spurs America's team?
Don't they embody everything you would want a great team to have?
Hall of fame coach! Hall of fame players! Everyone thinks team first and makes sacrifices to win, and frankly, all they do is win! In case you forgot they have won the NBA Championship 5 times since 1999! Gregg Popovich is a special coach and has been there for over 20 years! The management team and ownership all appear to be on the same page and never have an issue with anything!
Time to rename America's team the San Antonio Spurs.
What are your thoughts?
Are the Cowboys still America's team?
What is your definition of America's team?
Who do you think is America's team?

I look forward to reading your comments.