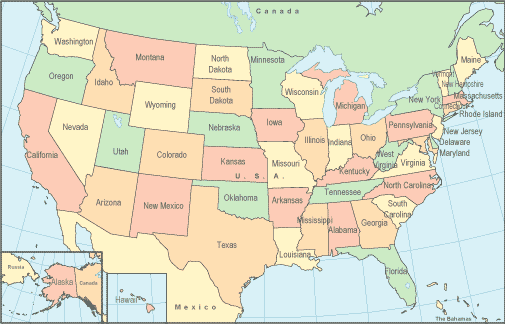 I believe at last count I have been to 40 of the 50 states. My goal is to visit all of them. For some reason, I started to think about my favorite ones almost like my final four. Before I give you my list – I hope it doesn't offend anyone.
My favorite 4 states are California, Hawaii, Maine & Florida. All of them I have visited a number of times and I like them for different reasons. Even though I am not a huge fan of the traffic in California I must admit it is my favorite state. San Diego & San Francisco are two of my favorite cities in the United States. I love their beauty, the architecture, waterfront areas, and the people. I like that LA, San Diego, San Francisco and other cities are all different. I really enjoy the beaches and waterfront areas, especially riding bikes all over the place. In fact, there isn't much I don't like about those cities. The 405 in LA can be challenging but some of my favorite memories ever have been playing platform tennis in Venice Beach with K.W., and S.S.
So now your turn:
What are you 4 favorite states?
What is your favorite state?
Why is it your favorite?
I look forward to reading your comments.