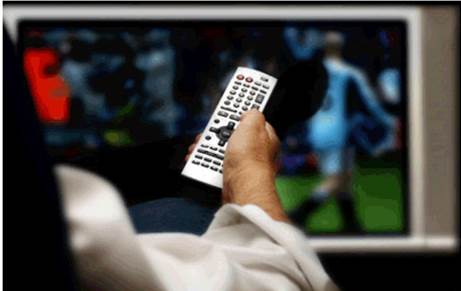 A few days ago I was checking out my playlist to see what I wanted to watch and decided on Shades of Blue, followed by an episode of Mystery Diners, and then my final show of the night was the People vs. O.J. Simpson. I am sure you are aware by now that all of those shows were on DVR which is great because not only do I get to watch them when I want but also commercial free and in about 42 minutes for an hour show. That isn't the interesting part of my watching habits. I also do the same thing for sporting events. The other day I was watching the Mavericks on TV and I started to watch about 45 minutes after it started. Again love to fast forward thru the commercials. In fact, one of my favorite things to do with my son J.D. is to watch NFL games on DVR and pause the game while the ball is in midair. I will actually ask my son what he thinks will happen on the play and then we see who is right. I realize it is a little goofy but it does add to the enjoyment of watching the game.
The question is am I alone in watching TV like this?
Do you have to watch sporting events live?
Do you pause and use the slow motion function to further dissect the play?
I look forward to reading your comments.
P.S. – I won't watch a sporting event days later or if I know the outcome. For me, I usually watch it an hour behind – no more!