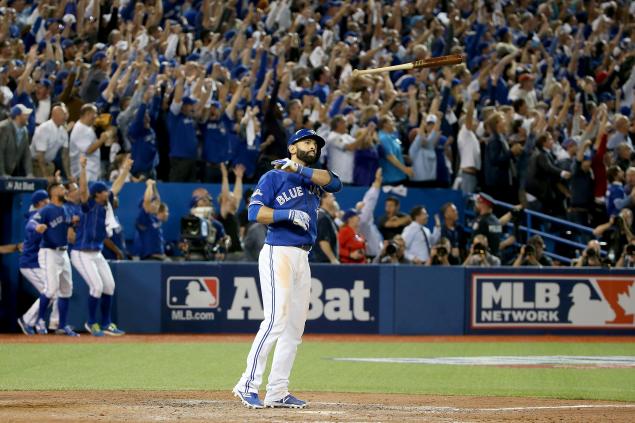 Last October during the playoffs there was tremendous drama. It seemed that every day there was a nail biter and comebacks that made the games very interesting and fun to watch. During game 5 of the ALDS between the Toronto Blue jays and the Texas Rangers there was a very dramatic home run by Jose Bautista which was followed by (perhaps) the biggest bat flip in the history of baseball.
This bat flip has led to many debates with a ton of comments by current and ex-baseball players. Johnny Bench, Goose Gossage don't like it, while many current players like David Ortiz does, and believes it is appropriate.
My opinion is pretty simple. I am old school and grew up with brush back pitches all the time. I always loved the characters in baseball like Mark "the bird" Fidrych and "Oil Can" Boyd. One could argue their antics on the mound showed up players. I totally disagree. I think it is part of baseball and adds to the game. Too many players these days are very stoic, they show little emotion, and I believe the game suffers.
I see anyone who hits a home run, late in a playoff game, in a deciding game (winner take all) has the right to show emotion. Joey Bats I have no issue with what you did nor should anyone else in baseball.
What are your thoughts?
Bat flip or no bat flip?
Do the Texas Rangers retaliate this year?
I look forward to reading your comments.