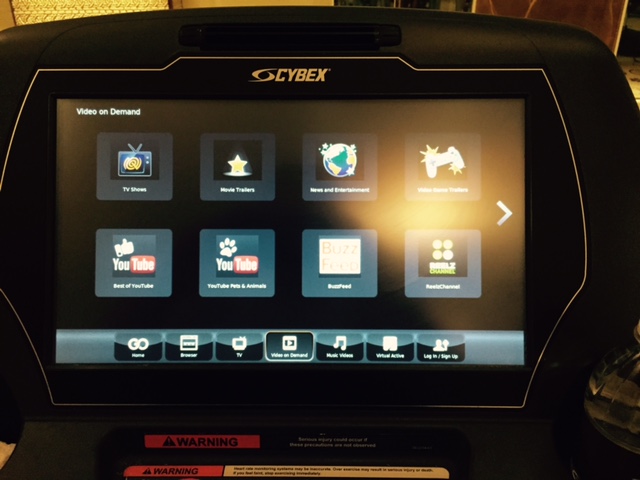 Last week I had the pleasure of staying at the Wynn Hotel in Las Vegas (one of my favorite hotels in the world) and as I was walking into the workout facility I noticed something a little different. Yes they had spinning bikes but they also had 20+ new treadmills. Ok I will admit it took me awhile to figure out how to use it and, like most guys, I wouldn't ask anyone for help. Once I did figure it out, I was amazed at everything it had on there. Quickly I could go on YouTube, the web, and watch TV but it also had video on demand. I don't recall ever seeing this feature anywhere else and I was able to watch movies and TV series at will.
During my two days of working out I enjoyed catching up on TV shows Survivor and Hawaii Five O. A big thank you to the Wynn for not only being a great hotel but also for always having the latest technology and incorporating that into your customer's experience!
Have you used these treadmills before?
Have I been sleeping under a rock and didn't realize every place has them?
Would you work out a little longer and more often if your treadmill linked to all your favorite shows?
I look forward to reading your comments.
P.S. I did work out longer because of all the features on the treadmill!