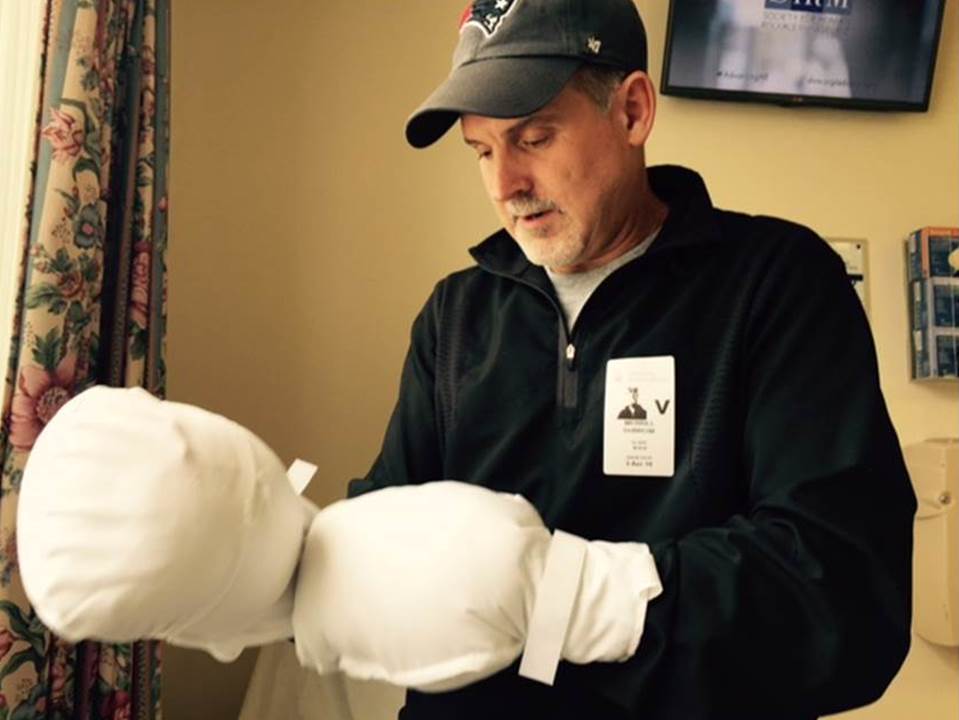 Unfortunately over the last few weeks my dad's health is really failing and he is back in the hospital. One of the things he has is dementia and that, paired with a number of other things, causes him to be confused, agitated, and restless and all of that adds up to him wanting to pull out his IV among other things. I was wondering – and then I asked what the nurses and doctors had planned? I knew restraining his arms would be a possibility and seriously considered but this hospital came up with a different solution.
They put boxing gloves on him. Ok, not actually boxing gloves you step into the ring and fight with, but very soft and gentle oversized gloves that will prevent him from taking anything out and if he decides to hit anyone it should take care of that issue as well.
So Boca Raton Regional Hospital I give you an A for creativity.
What other creative solutions have you seen hospitals come up with?
What do you think of the boxing gloves idea?
I look forward to reading your comments.