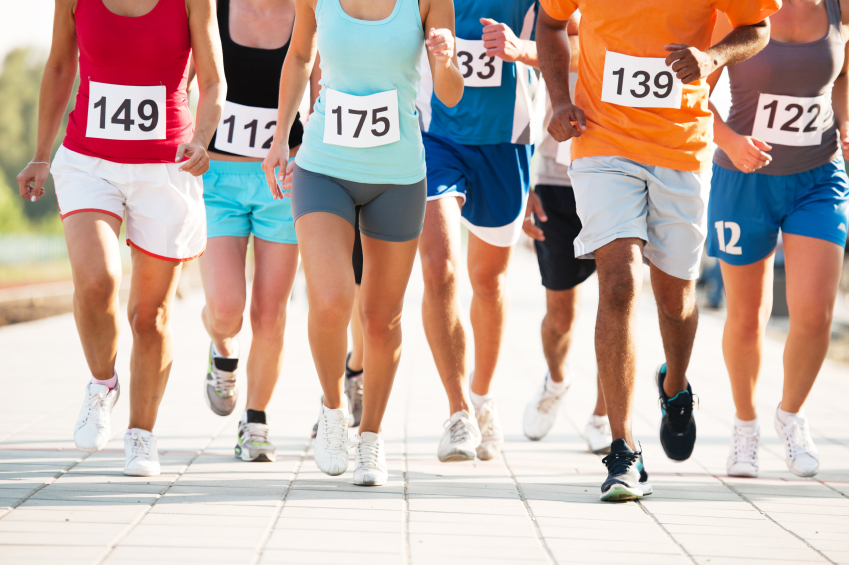 Even though I have been working out over 20+ times a month for 15 years I haven't run in a 5K since I was in my 20's with my roommate at the time – J.M. While I was driving around town I noticed a few signs that were promoting a 5K road race for a charity and the next thing I knew I signed myself and Mary up to not only support the charity but also to try something different.
Here are a few things I learned along my 5K!
Running on pavement is a lot different than on a treadmill! My back and top of my knees really felt the impact a lot more than running 8 miles on a treadmill.
I need to run with music! As opposed to most people who truly enjoy running in a competitive environment I need to listen to music and yes, run to the beat a little bit!
I had absolutely no idea how far I had gone and how much I had left! I counted the number of songs and multiplied it by 4 minutes and kind of had an estimate but not really. I looked up and saw the finish line when I had a lot more in the tank!
Running in a timed 5K is a VERY dangerous thing for me! Because I am so competitive, and now that I have a time as a measuring stick (29:30), I will definitely have a need to beat that next time. Because I am old and won't listen to my body, I have a sense that I will push myself way beyond what I should.
I had a lot of goofy thoughts. While I was running I was looking at the houses, the streets, and the other participants. Thoughts came into my mind like oh I can get past this house before the song ends, I can't believe that person is ahead of me! That person is older than me I should be able to run faster! What am I doing, I am too old for this!
Overall the experience was great. I am glad I was able to do this with M.D. and of course she finished with a huge smile on her face while I was struggling.
When was the last time you ran a road race?
Did you enjoy the experience?
Have you run a marathon?
What was the feeling when you crossed the finish line?
What are you thinking about when you run?

I look forward to reading your comments.