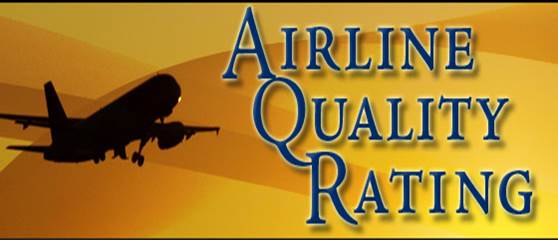 Like most of you, I travel quite a bit. As you know, I don't enjoy it as much as I used to but it is a way of business and needs to happen.
A few weeks ago I read a survey that I thought was interesting and at the end a little disappointing. The story was about airline quality and rated the airline I travel the most 10th out of 13 airlines ranked.
The article said that overall, airline performance was up last year, but so were passenger complaints. In fact complaints are the worst they have been in 15 years.
The interesting part of the article was that on-time arrivals improved to nearly 80 percent of flights last year across the industry, up from 76 percent in 2014. The mishandled baggage rate dropped by 10 percent, and fewer passengers were bumped from overbooked flights, all of which should have made for happier travelers and less complaints!
Instead, passenger complaints were sky high, a sign that dissatisfaction goes beyond lost luggage and late arrivals.
JetBlue's on-time performance improved to 76 percent from 75.4 percent in 2014, the report says. Its rating for bumping people from flights is the lowest of all airlines rated. Its customer complaint rate — 0.86 complaints per 100,000 passengers — was less than half the industry rate. JetBlue's mishandled baggage rate of 1.81 per 1,000 passengers in 2015 was second best among airlines rated.
Spirit, headquartered in Miramar, had the lowest on-time performance of the 13 airlines: 69 percent. It also received 11.73 complaints per 100,000 passengers, far more than the industry average. But Spirit's rate of bumping passengers was the fifth-best of the airlines rated, and its rate of mishandled baggage — 2.57 per 1,000 passengers — was fourth best.
Here is the Airline Quality Rating 2016.
Airline rankings:
Virgin America
JetBlue
Delta
Hawaiian
Alaska
Southwest
SkyWest
United
ExpressJet
American
Frontier
Envoy Air
Spirit
For me I am not surprised that Spirit was last, but I was surprised about American being 10th! I take them all the time and was shocked the gap between Delta and American was that big.
What are your thoughts of this survey?
Do you think people are complaining more than they did a few years ago?
Are you enjoying traveling as much as you did 5 years ago?

I look forward to reading your comments.