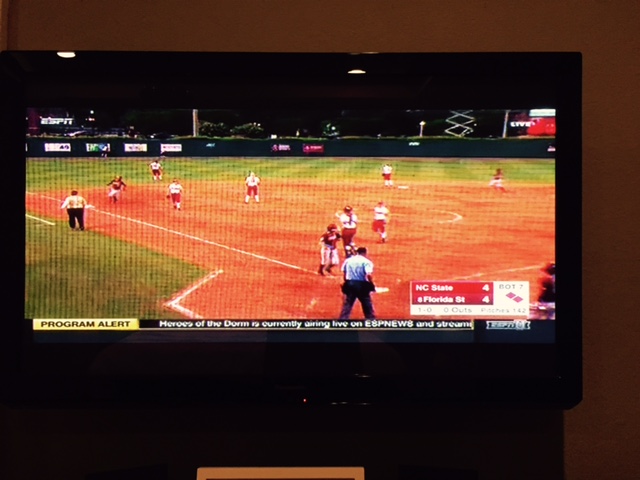 A few weeks ago I was watching TV and, of course, flipping around. While I was doing that I ended up on a women's NCAA college softball game between NC State and Florida State. Even though I only watched for 5 minutes, the game was pretty exciting. The score was tied in the bottom of the 7th. What caught my attention wasn't the score, the teams, the uniforms, or anything close to that. I noticed the pitch count in the bottom right corner which was in the mid 130's. Let me start by saying this. I know very little about women's college softball. With every 20 seconds another pitch would come and the pitch count would increase. Once it got passed 140 I was very intrigued and was curious as to how high it would go.
The pitcher for NC State was Courtney Mirabella who is a junior (12-12 on the year) and based on some of my research is a very experienced pitcher. She didn't get any batters out in the 7th and actually hit a batter so perhaps she was very tired. NC State came up short losing 5-4 and Courtney's pitch count ended at 143.
I must say I was shocked!
With the torque on their arm and shoulder isn't that a ton of pitches?
Do some college pitchers actually throw more than that in a game?
I look forward to your comments and hope a few college pitchers' or coaches respond to this post. I am really curious on their thoughts.
P.S. Here is a link to the box score. Click Here to see the box scores.