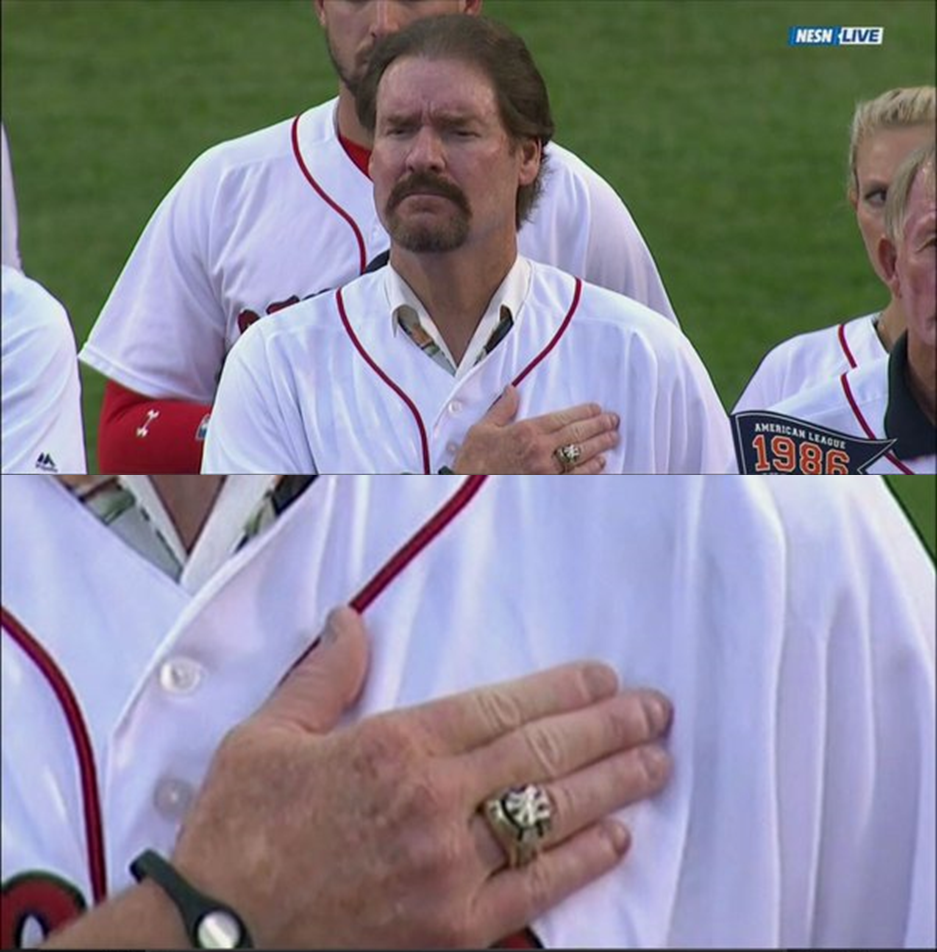 Recently the Boston Red Sox honored the 1986 team. Wade Boggs was one of the players that came back and during the on field festivities he decided to wear his NY Yankee Championship ring! Yes you heard that right! Everyone knows he left Boston and went to the Evil Empire but did he really have to wear the ring. Some of you may think he forgot he had it on? Really, I don't think so. He clearly knew what he was doing.
I take offense to him doing this. If he wants to wear the ring then can't he wear it the other 364 days? Do you really need to wear it in Boston during a Boston Red Sox team celebration?
I am sorry, I think that is in bad taste.
Again, my question is why?
I hope someone out there can tell me why he did this because I can't think of a good reason!
I look forward to reading your comments.