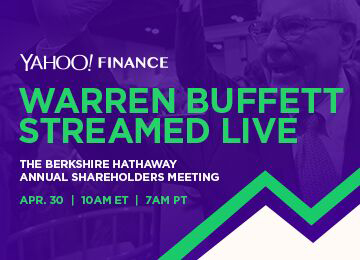 Last week I had the opportunity to go to a city that I had never been to before. My travels took me to Omaha, Nebraska for a CEO conference hosted by Phil Terry, followed by attending the Berkshire Hathaway Annual Shareholder Meeting?
I didn't know what to expect but here are a few things that I came away with:
The people couldn't have been any friendlier – in fact, one of if not the friendliest city I have ever visited.
Even though it was cold and rained during pretty much my entire visit, it seems like it is a walking city and has statues everywhere.
The TD Ameritrade Park is home to the College World Series. The capacity is less than 35,000 and seems to be a special place to attend the game.
Having never been to any shareholder meeting I wasn't sure what to expect. I am sure none are like this one. The Berkshire Hathaway Annual Meeting was attended by over 40,000 people that saw it live and simulcast in different local hotels. In addition, Yahoo was streaming it for the first time and I am sure millions watched it.
Warren Buffet at 85 and Charlie Munger at 92 are intelligent, sharp as a tack and couldn't possibly be any funnier!
Berkshire Hathaway is built on one thing and one thing only – culture. The home office has 26 people in it and none of the companies they own are required to fill out budgets, reports, or anything like that. They only work with people they trust and have very little turnover.
Warren & Charlie appear to be best friends, are great storytellers, and love to eat peanut brittle. They were on stage for over 5 ½ hours and must have consumed a few boxes of the treat.
The exhibit hall is not to be missed. The Hall is filled with companies they own and significant partners of theirs.
My time in Omaha was short but very special.
Have you been to the city?
What are your impressions?
Have you attended the Berkshire Hathaway Annual Meeting?
Did you enjoy the experience?
I look forward to reading your comments.