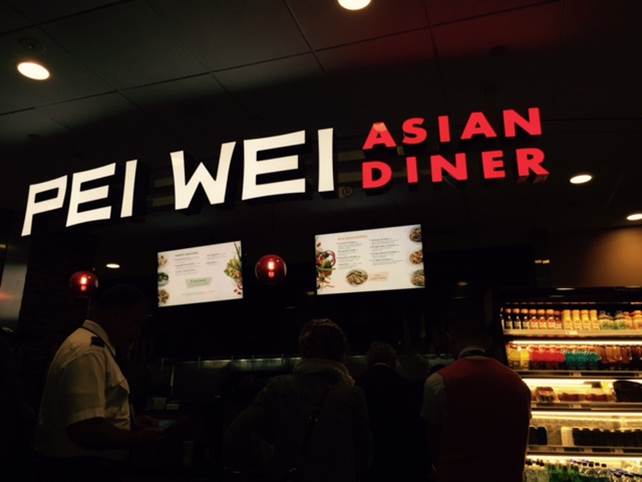 Last week, as I was walking thru the Fort Lauderdale – Hollywood International Airport I noticed they had a food court and the next thing I knew I was eating at Pei Wei. To me this was perfect. I love the food, the freshness, the quality, and the speed of a regular Pei Wei and was curious – could the airport duplicate all of that. Even though they had a limited menu the experience was solid and exactly what I had hoped for. Of course, this gave me reason to pause and think of other restaurants that I would love to see in an airport.
Before I give you my short list I want to say that I understand customers have limited time and it is possible that some brands don't want to be in an airport. With that said, here is my list:
Jersey Mikes – fast, really good food and great bread!
Les Madeline – quick, light, delicious food that you can eat all day.
In-N-Out Burger – Every airport needs a good burger joint and none better. Although I do think the lines might be too long!
Dairy Queen – I can always use a cone. Ok perhaps a little too messy.
Okay, your turn.
What do you think of my choices?
What restaurants would you like to see in an airport?
I look forward to reading your comments.
P.S. Since I haven't been to every airport, it is possible these restaurants are already in some airports.