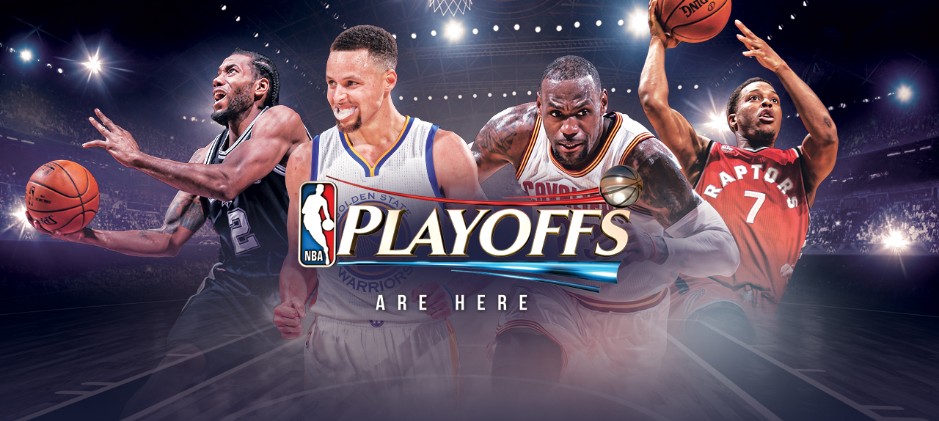 A few weeks ago I posted comments about the NBA playoffs and clearly was off base on what I said. Well here is my second chance with only 4 teams remaining in the hunt for the NBA Championship!
Toronto has no chance to beat the Cavaliers unless three of the Cavs starters get hurt. The Raptors had a really nice year, time to concentrate on signing their free agents and making the team better for next year!
The Cavaliers are really starting to figure things out. LeBron has been amazing, but if Kevin Love continues to make 3's and Irving plays at a high level, they have the depth to go all the way. The Cavs will be in the NBA Finals for sure!
Golden State is a very interesting pick. Yes – they have the two time MVP and a very strong cast around him. If we get a rematch from last year I don't believe the Warriors will be crowned the champion. I have said it for a long time that they don't win this year and I am sticking to that prediction.
Next up the Thunder! WOW – two superstars and a very talented roster that is getting better. The emergence of Kantor and Steve Adams allows them to play big whenever they want and that will vault them into the NBA Finals.
So what am I really saying?
The Thunder beat the Warriors in 6 games.
The Cavs sweep Raptors.
The Cavs, behind LeBron James' playoff MVP trophy, win it all in a great 7 game series against the Thunder!
Now your turn.
What do you think will happen?
I look forward to reading your comments.