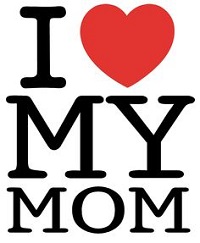 Over the last few years my dad's health has been failing and most of the time my mom is a rock. At 80 years old she cares for him day after day and has the stamina to not slow down! My parents have been married for 55+ years and have had an amazing life together. My dad was fortunate to retire at a very early life and for the most part has been healthy since collecting his last paycheck decades ago. I always knew my dad was strong but I must say I think my mom is actually stronger. She is dealing with the greatest challenge of her life and while she watches day in and day out a loved one, her loved one and Mr. everything to her battle his declining health she continues to be strong.
Yes she has bad days and has help but most of the time deals with the situation head on and has learned at an older age to be more independent. I can only imagine how difficult that must be and day after day and she amazes me.
I miss my dad more than words could describe. Yes he is alive but he is a different dad than he used to be. My siblings and I see it when we visit or hear it daily when we call but my mom lives with it daily.
I pride myself on learning something every day. I guess todays' learning is it's never too late to step up, never too late to be strong and never too late to be in control and stay positive!
Thanks mom – for continuing to teach all of us!