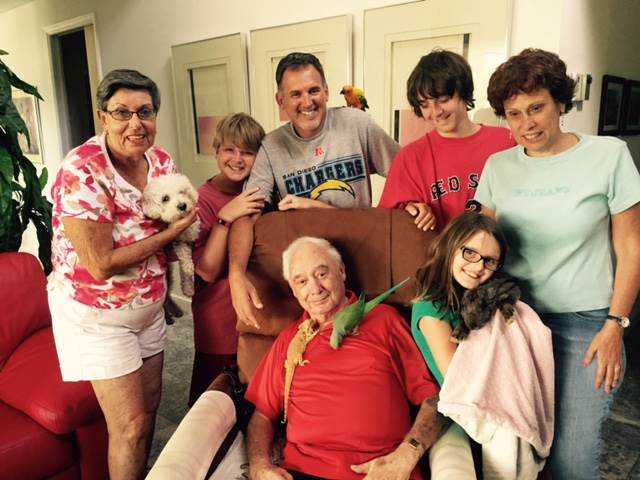 Year after year today has always been a special day in my life; but unfortunately, this year I have mixed feelings about it. Today is my dad's 82nd birthday which, in a lot of ways, is great. He has been an amazing father, husband, teacher, mentor, disciplinarian and basically my Mr. Everything. The past year hasn't been kind to my dad. It has included many falls, broken bones, trips to the hospital, lots of different medication, and little or no cure for what he has. All of this adds up to a sharp decline in his health.
I continue to remember all of the good days with him. The trips to Fenway Park to watch our beloved Red Sox, the family vacation to Cape Cod, and the times he would chase me around the pool table because I did something foolish. All of these memories help me get past what he is dealing with now.
Dad, Happy Birthday! I know you don't exactly know what is going on but I hope over the years I told you enough times what you meant to me – which is everything!
For anyone who is reading this post with Father's Day a few days away, please take a minute or two and tell your dad that you love him and what he means to you. For anyone who has lost their dad, I hope this weekend you can think of him a little more often than normal and recall all the joy you had with him.
I look forward to reading your comments.