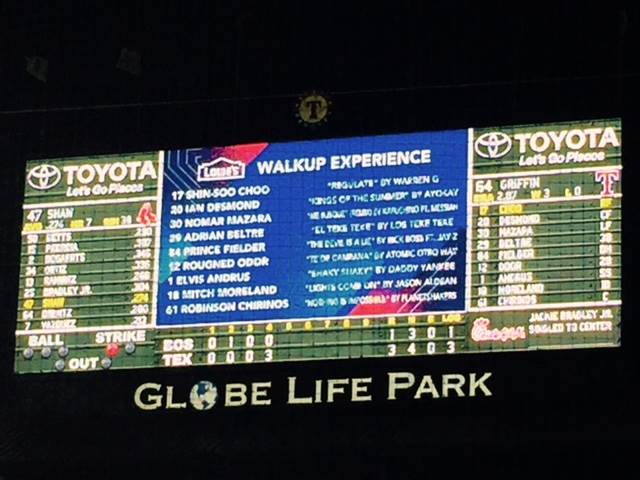 Over the weekend I was at a Texas Rangers/Boston Red Sox game and with each batter the music would change. I didn't realize it until I saw it on the jumbo Tron but that is referred to as the WalkUp Experience which means, every player listens to their favorite song for maybe 5 seconds as they are entering the batter's box. Clearly it gets the player pumped up and increases the experience all the way around. I get it and, although I don't love or know some of today's music (please stop laughing), I like the fact that they do that.
I was wondering if I played in the major leagues what would my WalkUp Experience be? With that said I picked a few songs that I might consider:
Pat Benetar – Hit me with your best shot
Bruce Springsteen – Born in the USA
The Cars – Lets go
Hall & Oats – Maneater
If you can stop laughing for a quick minute I would love to know:
What you think of my song choices?
If you were picking my song what would it be?
Thanks in advance for helping me out!
I look forward to reading your comments.