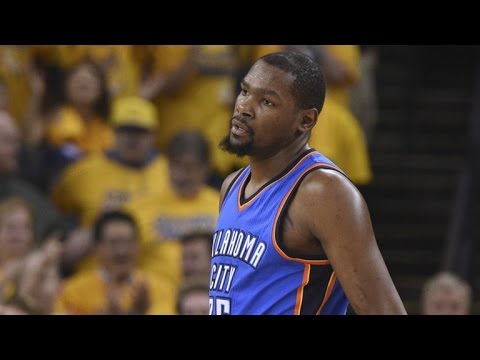 Kevin Durant, in less than 36 hours, will be a free agent. The rumors are swirling! The meetings are scheduled, and then I guess it will be a decision or has the decision already been made?
Kevin Durant is a superstar! Pure and simple, and he makes every team out there better no matter how little talent they have… why? Because he is that good.
Assuming the media reports are correct, Kevin has meetings set up with the Warriors, Spurs, Thunder, Heat, Clippers and Celtics with the Heat, Warriors, and the Thunder as the best chance to sign him.
What am I missing? Isn't he going to decide to sign a two year deal with an opt out clause after year one with OKC?
I assume he is just going thru the process to experience it?
Perhaps he is trying to gather some competitive information?
Maybe he is doing this to critique all the visits in case he is a GM or owner then he'll know what to do/not do?
You tell me your thoughts:
Do you agree that he resigns with the Thunder?
If not, where do you think he ends up?
Why do you think he is going thru the process?
I look forward to reading your comments.