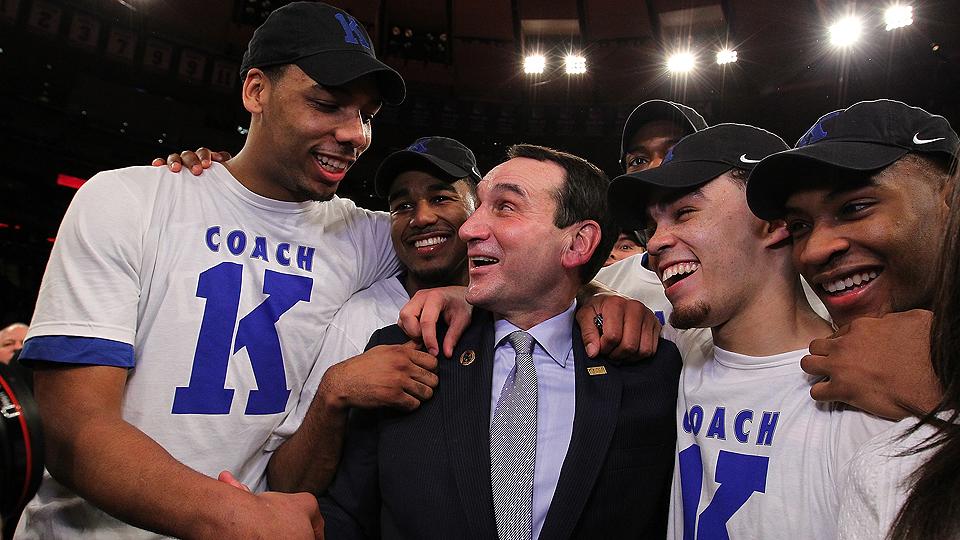 Many of us are tired of reading about the negativity surrounding sports. Websites, chat rooms, airwaves, newspapers, and every outlet that you can think of are filled with conversation about:
Steroids
Drug use
Domestic violence
Cheating
Murder
Instead of focusing on all of those types of things today, let's focus on what is great about sports. It could be a person, team, or anything else that you want to share.
Here are five things that I think are great about sports:
Coach K – the ultimate professional. Amazing teacher, classy guy who does things the right way.
NHL – As my good friend R.H. says (often) – name another league where an 8 seed can beat a one seed in any series.
San Antonio Spurs – Might be the best franchise in sports. They seem to always do the right thing.
Brad Stevens – Great young coach. Made the jump from college to the NBA look seamless.
The Ivy league – There are no academic or athletic scholarships in the Ivy League – enough said!
Ok your turn.
Please stay positive.
What do you think of my list?
What do you think is right in sports?
I look forward to reading your comments.