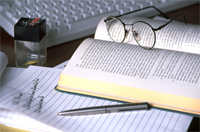 For a number of years I have always said I would write a book or two. The question is never "Will I do it?", but "When will I do it?" I have a number of ideas that I have considered over the years:
One of those is Merrillism – things I have used in my business life that I believe to have worked and can enhance success
Another thought is to take the best of the blog and expand on some of the most commented blogs I have had over the past 6 years.
Or perhaps I talk about leadership for mid-size companies – something that is critical in today's economic environment.
And there is always the fallback book of my struggles of being a lifelong Boston Red Sox fan!
I have been told I look at things very different than most and would be appealing to readers.
Any ideas on what I may want to consider writing about?
Any best practices you would like to share?
I look forward to reading your comments.