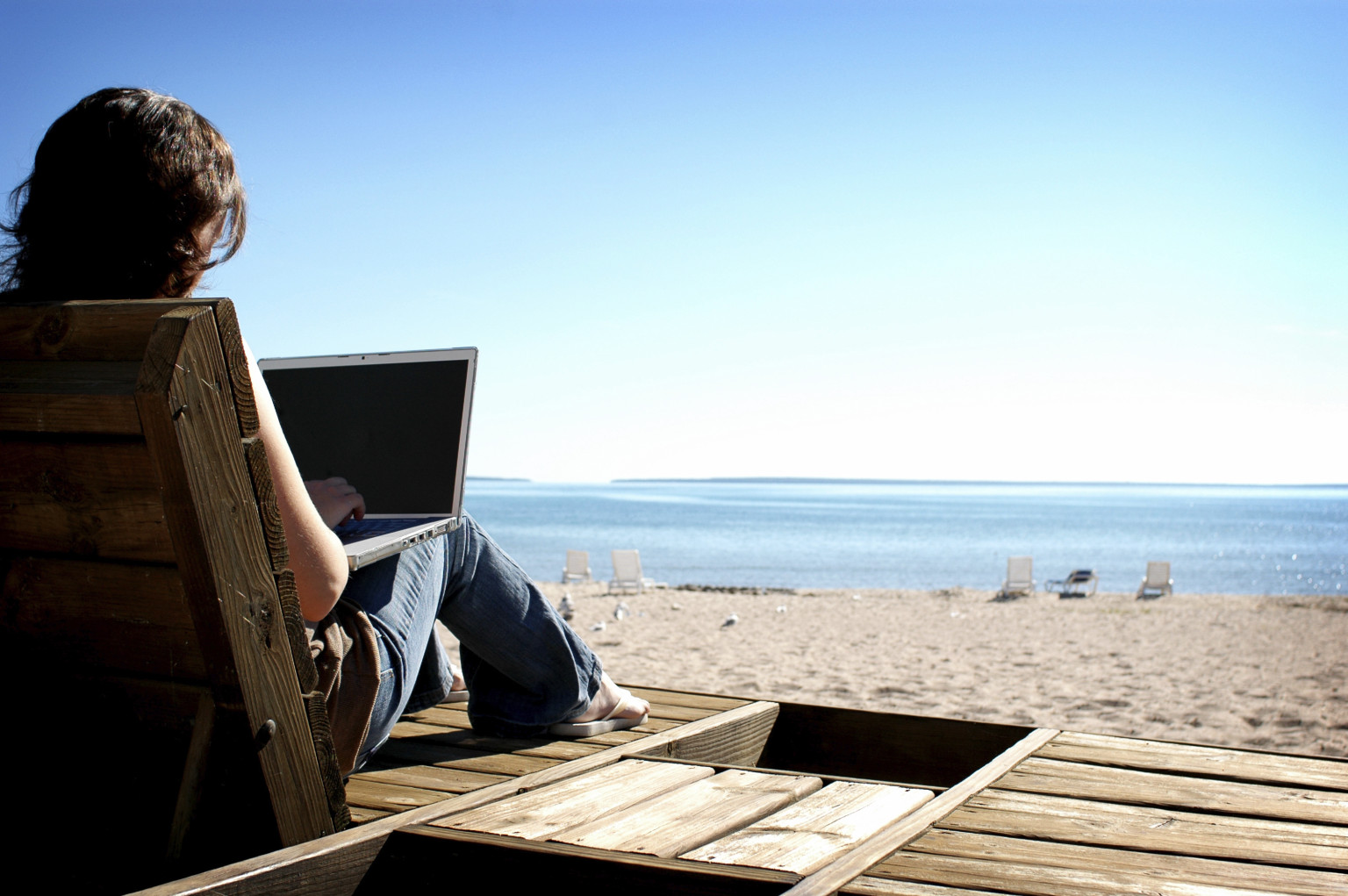 As the earliest leaves begin to drop onto my lawn and the school bus is making test runs, I think back on the summer and those lovely vacations I took. Or did I?
Well, I did take about five days off for my son's wedding. But, as much fun as that was, we were so busy it couldn't really be called a vacation. And I was still responding to emails at least a couple times a day. We did get to the beach for a long weekend. But, yes, my husband and I were checking emails and worrying about internet speeds the entire time?
Sometimes it seems that vacations are almost not worth the bother. You kill yourself getting everything done before you leave, then you work while you're away, and then you work hard to catch up when you get back (no matter how much you worked before or during!)
We're no different from most employed Americans: a recent Randstad USA Employee Engagement study found that:
49% feel stressed when they return to work after a vacation,
46% worry about work while they are away,
45% don't believe their bosses help them disconnect when they are away from work,
39% don't believe their boss encourages them to take their allotted vacation days,
38% believe taking fewer vacations makes them look better to their boss, and
36% have had to cancel vacation plans due to work.
This is no surprise to any of you, I know. And in spite of all this, I remain committed to taking vacations, because I believe we all have to recharge our batteries – at least a little! So next month, we'll be setting off on a road trip and in December heading back to the beach between Christmas and New Year.
So, help me out. What tips can you offer?
What do you do before you leave to make sure you can disconnect?
Do you work while you are on vacation and, if so, how do you keep it within limits?
How do you deal with the stress of coming back from a vacation?
What electronic devices go with you and which stay at home?
How do you manage your boss around taking time off?
I look forward to reading your comments.