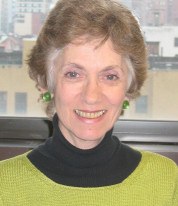 If you closed your eyes and thought about qualitative research, what moderators might come to mind? I have had this discussion with a few folks in the research community and a name that makes every list is Judy Langer. She is clearly a professional researcher, she has written a book on qualitative research and she was a founding member and first president of the Qualitative Research Consultants Association. All I can say is WOW!
I hope you enjoy getting to know Judy Langer a little bit….
MD
You have been in the industry for 30+ years. How did you first get started?
JL
I always say I decided to go into market research after I was already in it. I majored in political science ("government") and took undergraduate and graduate courses in public opinion ("voter behavior") that I found fascinating. It appealed to my desire to understand people more than playing with color wheels in the psych course did. My grad school teacher at Columbia wrote a nice letter for me to public opinion firms so my first jobs were at Harris and then Roper. Naïve person that I was, I finally realized that both firms made their reputations on public opinion research but that their "bread and butter" was doing market research. After some time in quantitative research, where I always felt like a misfit, I bumbled into qualitative research at a now-defunct firm, MPi, headed by Emanuel Demby. Their philosophy was that all researchers should do focus groups and depth interviews and that every large quantitative study should be preceded by qual. It was instant love for me. Wow! This is fun and so interesting! I've been doing qual ever since.