Please note that although we verify our facts before these posts go up, this one got past us and the statistics are bogus. Please accept our apologies.
Last week one of my colleagues (thanks S.B.) sent me a very interesting chart that I thought I would share.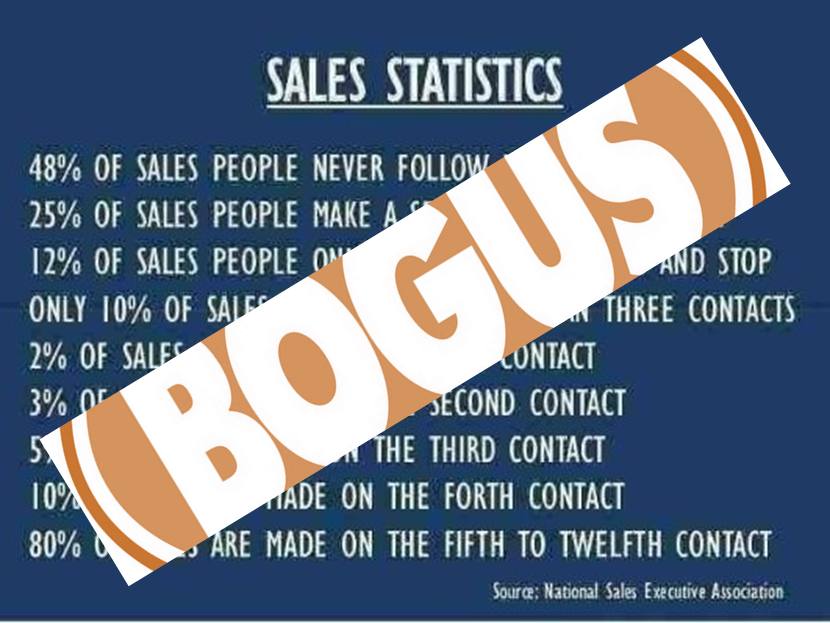 Even though I knew, felt, and experienced some of this first hand I must admit I was a little surprised to read some of these numbers. Only 10% of sales are made within the first 3 calls – that seems right, but link that to the fact that 85% of sale people either never follow up or give up after three calls. To me that reinforces my belief that if you have tenacity, focus, and have solid time management/follow up skills, you will be successful.
What do you think of these numbers?
Do they feel right to you?
Can you share a story that can support these statistics?
I look forward to reading your comments.