Our History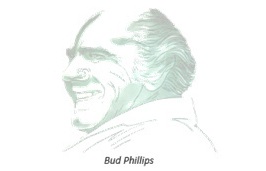 In 1950, Cecil "Bud" Phillips joined TracyLocke, a regional advertising firm, and began to bring order, credibility, and stature to marketing research. By 1965, the research department under Phillips' leadership had expanded beyond the agency's client base to become a national company known as Marketing and Research Counselors - M/A/R/C.
Based on a simple philosophy, "Find out what people want and make it for them," Bud Phillips' pioneering research set the stage for industry innovation and expansion.
"The science began with asking people questions. Not just a few friends, or your mother-in-law, but a representative sample of people. And you didn't stop once the product the people wanted was developed. You went back with the product and asked them about it again. When the advertising to sell the product was created, you asked the people again. And when the product and its advertising hit the marketplace, you went to the people yet another time. And asked again."
This was the Science of Marketing four decades ago. And it became a formula for success that would be as powerful today as it was then. In November 1999, M/A/R/C expanded their professional relationships by merging with Omnicom Group Inc. (NYSE - OMC), a leading global marketing and corporate communications company.
Omnicom's (omnicomgroup.com) branded networks and numerous specialty firms provide advertising, strategic media planning and buying, direct and promotional marketing, public relations, and other specialty communications services to over 5,000 clients in more than 100 countries.
M/A/R/C now has access to extensive resources to deliver on the vision that launched the firm in 1965 - "Do whatever it takes to help clients make the best marketing decisions."
Many clients tell us we are a big company with a small company feel. We have worked hard to preserve the responsiveness and flexibility of a small company while creating the expertise and capabilities of a large one. It is gratifying to know that "our artistry works as well today as it did yesterday and, as it promises to, tomorrow."