Qualitative Services
M/A/R/C®'s Qualitative Services Division is a key component of our clients' strategic decision making. By employing highly specialized methodologies and experienced in-category moderators, our dedicated team of qualitative experts provides direction and insight for a myriad of objectives.

Uniquely catering to specific industries, M/A/R/C® ensures the research quality is maximized and the objectives thoroughly addressed.
M/A/R/C®'s qualitative expertise spans a wide cross-section of study types including:
New product and concept viability
Communication messages development
Product positioning and repositioning
Brand equity insights
Hypotheses building
Elicitation of consumer needs and attitudes
Attribute generation for design of quantitative surveys
Exploration into understanding quantitative outcomes
Our team of professional moderators is the culmination of expertise in a comprehensive list of research methodologies and specialized products.
CustomerVoices
Share patient investigations
StoryBuild message testing
Website usability using OptiMARC
Life moments imagery
Ideation

- War games/argument testing
- Weblab



In-Person

Focus groups


IDIs


Mini groups: dyads, triads, quads


Ethnography/observation






Online

Bulletin Boards


TeleWebs


Discussion boards


Live text chat


Communities


Online focus groups






Telephone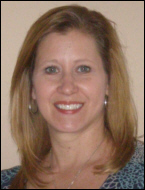 Lynn Dagar
Ms. Dagar is consistently involved in all phases of the qualitative research process, from screener/guide development, moderating, analysis and reporting, as well as facility management, recruitment, and all other study logistics.
She is experienced in concept testing, launch initiatives, package testing, naming, needs/requirement analysis, customer satisfaction/loyalty, brand/image, attitudes/usage, website laboratories, product testing, iterative communications testing, insight mining, argument testing, etc.
She has experience with many focus group techniques and technologies, including use of story/message boards, web site review, moderator "chat" groups, and using a teleprompter.
Her industry experience is broad including: pharmaceuticals/diagnostics, computers, benefits packages, grocery, cellular phones, cable TV, industrial chemicals, and more. She is comfortable with a wide respondent base including multiple physician specialties, nurses, patients/consumers, multidisciplinary healthcare professionals, etc.
Antoinette Bobbitt
Throughout Antoinette's18 years in the pharmaceutical and biotech industries, she has led strategic and market research initiatives for brands at various stages of the product lifecycle as well as franchise and corporate level engagements.
Antoinette's therapeutic area experience includes: Oncology, Infectious Diseases, Immunology, Cardiovascular Health, Adult Vaccines and Medical Devices. Her healthcare clients include: GlaxoSmithKline, Pfizer, Abbott, ConvaTec Wound, Skin and Ostomy Care, King Pharmaceuticals, Merck/Serono, Genentech and Gilead Sciences.

Antoinette earned a BS from Georgetown University and an MBA from the Fordham University Graduate School of Business in New York City. She is RIVA trained in advanced qualitative techniques.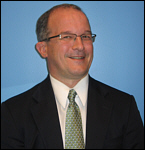 Clay Dethloff
Clay Dethloff is Senior Vice President - Qualitative Services at M/A/R/C Research. Clay is an experienced marketing research professional with 20 years of experience in both leading and delivering qualitative research in the industry.
As the head of qualitative research efforts at M/A/R/C Research, Clay is responsible for maintaining and improving the quality of qualitative research, identifying new/innovative qualitative research tools, and overall management of the qualitative team.
In his work with clients, Clay provides knowledge and insights in all phases of the study process including design, moderation, and analysis.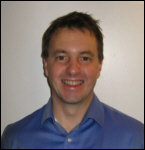 Brian Barnes
Brian Barnes is a Qualitative Specialist at M/A/R/C Research. He is an experienced marketing professional and business leader with a commitment to excellence and creativity in qualitative research.
Brian is a versatile, RIVA-trained moderator with extensive supplier-side and client-side experience in a wide range of industries and categories (both consumer and B2B) including: CPG, restaurants, advertising, telecommunications, beverages, media, retail and apparel, as well as pharmaceuticals, healthcare and animal health.
He is experienced in the evaluation of advertising, product prototypes, communication materials and packaging via qualitative methods, as well as brand strategy and positioning, concept testing and the identification of both product and communication gaps.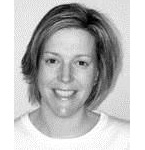 Adrianne Dulio
Adrianne Dulio has over fourteen years of experience in marketing and public opinion research. While her experience straddles both quantitative and qualitative research, the latter has been her focus for the last nine years. She is well-versed in many qualitative methodologies including telephone and online surveys, focus groups, ethnographic studies, and one-on-one and shop-along interviews. She is a skilled, RIVA-trained moderator and qualitative research consultant (QRC) with extensive experience in all phases of the research process.
Ms. Dulio's experience also spans a wide range of industries and categories from CPG, retail, and apparel to health care and political polling. To further highlight her versatility, she has tested TV and print ads for CPG manufacturers and retailers, brainstormed with insurance industry experts around a focus group table, and visited Capitol Hill to talk to leaders about health care policy.
Adriane is an expert in moderating focus groups, IDIs, ethnographies & shop-a-longs, qualitative project management & consultation, strategy, communication and product development.
We've provided an overview of our approach, please contact us so we can address your specific objectives.